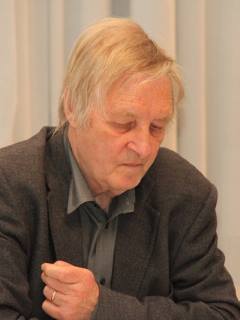 Bernhard Waldenfels
Prominent German philosopher, best known for his work on the theme of the "Other" and for translating and introducing the work of Merleau-Ponty in Germany. He studied philosophy, psychology, classical philology, and history in Bonn, Innsbruck, and Munich. He earned his PhD from the University of Munich in 1959. From 1960–1962, he studied modern French philosophy in Paris with Merleau-Ponty and Ricoeur. In 1967 he finished his Habilitation at Munich. He taught there until 1976 when he was appointed Professor of Philosophy at the Ruhr-Universität Bochum. Since 1999 he is Professor Emeritus. He is a cofounder of the German Society for Phenomenological Research.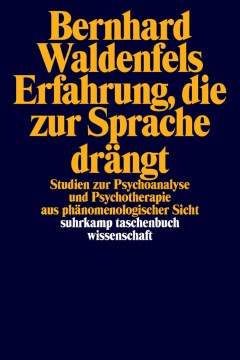 Erfahrung, die zur Sprache drängt
Suhrkamp - Berlin
2019
Das Unbewusste, das als Fremdes zur Sprache drängt, steht für Nähe und Ferne zwischen Phänomenologie und Psychoanalyse. Schlüsselthemen sind der Leib, der Andere, die Zeit, Vergessen, Verdrängen, Übergangsfiguren und Übertragung.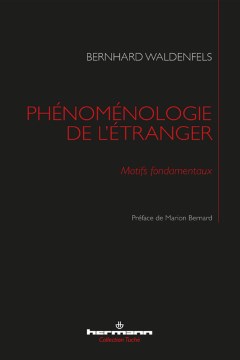 Phénoménologie de l'étranger
Hermann - Paris
2019
Si l'étranger a traditionnellement constitué l'écueil inassimilable dont la philosophie n'a cessé de se détourner, la phénoménologie de l'étranger de Waldenfels, au cœur des débats contemporains, entend au contraire faire droit à sa requête. Waldenfels ne traite pas l'étranger comme un simple objet, mais bien comme un motif – qui ébranle et met la pensée en mouvement.
Platon
Suhrkamp - Berlin
2017
Pathisches, das uns widerfährt, erfordert Antworten, duldet aber kein endgültiges Schlusswort. Platonische Dialoge sind Zwischenreden, deren Ränder, Brüche und Abgründe sich in keiner Lehre resümieren lassen, wie Bernhard Waldenfels in seinem Platon-Buch zeigt.
Sozialität und Alterität
Suhrkamp - Berlin
2015
Soziale Erfahrung entspringt einem Miteinander, das die Fremdheit des Anderen weder zu integrieren noch zu eliminieren vermag. Keine Sozialität ohne Alterität, keine Alterität ohne Sozialität.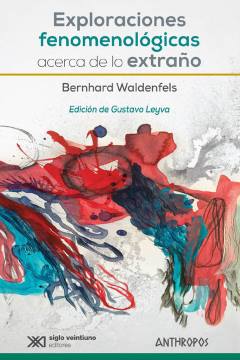 Exploraciónes fenomenológicas acerca de lo extraño
Anthropos Editorial - Barcelona
2015
En esta obra Waldenfels desarrolla una penetrante reflexión alrededor de las diversas formas que asumen la alteridad y la extrañeza en el mundo contemporáneo y sobre el modo en que el pensamiento debe responder al desafío que ellas nos plantean. Así, a lo largo de los ensayos que componen este libro, despliega un productivo diálogo tanto con la reflexión de Husserl como con la de Merleau-Ponty, a quienes se sumarán también Schütz, Levinas, Goffman, Lefort, Foucault, Derrida y Habermas, para delinear una sugerente concepción sobre las relaciones e intersecciones entre lo propio y lo extraño, sobre las condiciones de emergencia del orden a partir de determinados procesos y prácticas tanto de selección como de exclusión y contingencia desde las fronteras de ese orden.