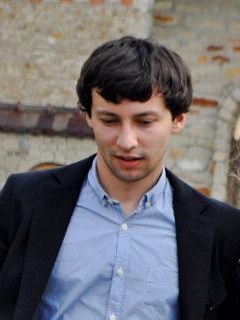 Iulian Apostolescu
Iulian Apostolescu is a PhD candidate at the University of Bucharest. His research interests include: Kantian and post-Kantian transcendental philosophy, Edmund Husserl's phenomenology, the early phenomenological movement (1900-1939), Martin Heidegger's phenomenology, the New Phenomenology, the relation between metaphorology and the critical history of concepts in Hans Blumenberg's oeuvre. He is co-editor of Phenomenological Reviews and main coordinator of the Edmund Husserl Facebook Circle.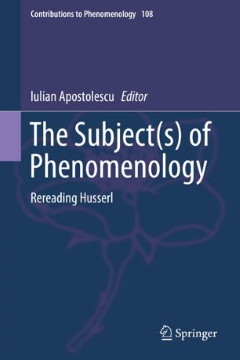 Springer - Berlin
2020
Bringing together established researchers and emerging scholars alike to discuss new readings of Husserl and to reignite the much needed discussion of what phenomenology actually is and can possibly be about, this volume sets out to critically re-evaluate (and challenge) the predominant interpretations of Husserl's philosophy, and to adapt phenomenology to the specific philosophical challenges and context of the 21st century. .
After Husserl
Meta: Research in Hermeneutics, Phenomenology, and Practical Philosophy
2019
Romanian Structuralism
Acta Structuralica
2019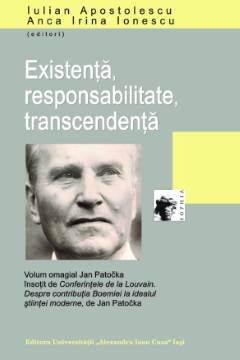 Existență, responsabilitate, transcendență
Editura UAIC - Iasi
2018
Volumul de față – prilejuit de comemorarea filozofului Jan Patočka la Ambasada Republicii Cehe din București pe data de 26 aprilie 2017 – reunește contribuții semnate de cercetători români (Laura Tuşa-Ilea, Mihai Maci) și internaționali (Lubica Ucnik, Václav Bělohradský) în vederea clarificării posibilităților deschise de interogarea patockiană a lumii și a "proiectului european" al căutării adevărului. De asemenea, lucrarea oferă cititorului român traducerea inedită a Conferințelor de la Louvain. Aspecte ale metodei fenomenologice
Editura Universității din București - Bucharest
2015
Prezentul volum de studii reuneşte contribuţii semnate de cercetători cunoscuţi, dar şi de doctori şi tineri doctoranzi în filosofie. Volumul are totodată şi o dimensiune istorică, în măsura în care diversele contribuţii investighează aspecte ale metodei fenomenologice la Franz Brentano, Edmund Husserl, Martin Heidegger, Maurice Merleau-Ponty, dar şi Mihai Şora.