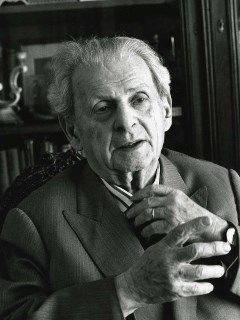 Emmanuel Levinas
Emmanuel Levinas was a French philosopher of Lithuanian Jewish ancestry who is known for his work related to Jewish philosophy, existentialism, ethics, and ontology.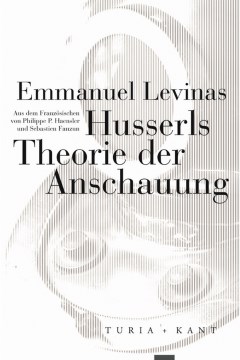 Husserls Theorie der Anschauung
Turia & Kant - Wien
2019
Emmanuel Levinas' ursprünglich als Disser­tations­schrift eingereichter Kommentar zu Husserl ist zunächst eine luzide Einführung in jene »Phänomenologie«, die nicht nur auf diesen jungen Philosophen eine so ungeheure Faszination ausgeübt hat. Sodann zeichnet Levinas bereits den Anspruch und die Umrisse seiner kommenden eigenen, seiner »Philosophie des Anderen« vor.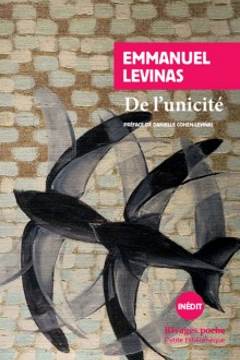 De l'unicité
Payot & Rivages - Paris
2018
Que signifie être sujet ? À cette question difficile, Emmanuel Levinas a consacré l'essentiel d'une œuvre jamais définitivement close. Ce texte inédit apporte un nouvel éclairage sur une pensée exigeante, témoin durable des grands événements et des grandes catastrophes qui ont décimé le XXe siècle. Etre juif
Payot & Rivages - Paris
2015 Eros, littérature et philosophie
Grasset - Paris
2013 Parole et Silence et autres conférences inédites
Grasset - Paris
2011